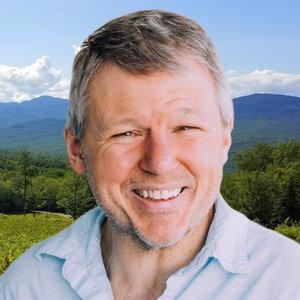 Will Wright
Sales Agent
Email: william@sandyriverrealty.com
Cell Phone: 207-779-6421
Office Phone: 207-778-4657
Biography
Looking to buy, sell or rent? Will Wright is your guy! He currently works as a sales agent, rental agent, and property manager in the property management division of Sandy River Realty. Together with his wife Wendy, the two have helped thousands of landlords and tenants connect, and have redefined just how easy renting really can be in the Farmington Area. Will finds great satisfaction when an otherwise not-lived-in property can be transformed into another person's dream home.
"It's a win-win situation for everyone involved. If I can't sell your home, I'll find you a great tenant!"
Will also heads up the technical support department in the company, and helps to keep things humming along smoothly. When Will isn't at work, he is an avid runner competing in local running events, puttering in his machine shop, riding motorcycles, 3D printing things, and enjoying time with his family.
What My Customers Say...
Will Wright handled my rental property and I was very impressed with how well he was on top of everything. He got me really good tenants and made sure my property was taken care of. I never worried about my investment and he always notified me if anything needed to be fixed or corrected. Definitely would use him again should I ever need someone to manage a property for me.
- Ronald Barker
Will was helpful and always there for us.
- Carol Triba
Will is great to work with. I could not ask for more in someone to manage my property.
- Satisfied landlord
Will Wright was dependable, consistent and informative. I lived out of state during this time so I needed some extra assistance with my rental.
- Rennie Hitchcock
Cheerful and reliable when identifying problems with the property and/or tenant and creatively engaged in solving the problems. Excellent availability.
- Jim MacMahon
Will Wright and the folks at Sandy River Property Management did a wonderful job helping us to manage our rental property. They did an incredible job finding and vetting applicants, coordinating communication between landlord and tenant, and bending over backward to help when needed. Everything was handled professionally and in a timely manner - we could not have hoped for a better experience!
- Chris and Shannon Bennett