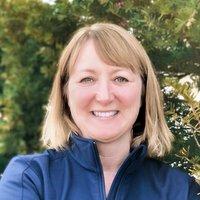 Charlotte Lane
Sales Agent
Email: charlotte@sandyriverrealty.com
Cell Phone: (207) 491-6516
Office Phone: (207) 778-6333
Biography
Charlotte Lane is a Maine native who grew up in the small town of Industry and graduated from Mt. Blue High School. She married shortly out of high school and spent her early adult life raising children.
She obtained her Maine real estate license in 1995 but was busy trying to be an effective advocate for her son with Autism and didn't follow her career path at that time. During those years she continued her education and became a state licensed direct service provider, a certified medical transcriptionist and a certified chiropractic assistant.
For eleven years she worked in Farmington as a chiropractic assistant developing rapport with lots of residents in Franklin County.
In her free time she enjoys the great outdoors of Maine, especially in the summer and fall months. She loves to spend time at camp on Lake Winnecook. There is nothing she enjoys more than being out on the boat on the lake with all her fish poles and tackle box. She also enjoys walking, kayaking, hydro biking, cuddling with her dogs, traveling and renovating houses.
She brings many years of customer service experience to her career in real estate. She wants customers to know they can rely on her to listen, understand and work hard to meet their needs. Call and let Charlotte guide you through all the phases of the real estate process.
What My Customers Say...
Charlotte assisted us in purchasing our cabin (camp). She was a pleasure to have as our realtor. She walked us through the process we haven't done in 15 years, and even during a pandemic. Charlotte was quick to respond to our many questions and always went above and beyond. We enjoy keeping in touch with her and would highly recommend her to anyone searching for a camp, cabin, or home.
- Lake Oliver
I feel I was very fortunate to have Charlotte Lane help me sell my property. Charlotte is professional and knowledgeable . She is a compassionate person who became a friend. She went above and beyond her responsibilities many times over and always kept me updated with every aspect of the sale. I live outside the state and never would have been able to sell my home without her help. It was a great pleasure to meet and get to know her. "Thank you " Charlotte. Sincerely, Linda Sanders
- Linda Sanders
We met Charlotte Lane through a relative who became aware of our property by word of mouth. Being quite unsure of the process at hand Charlotte presented with such professionalism and compassion that simply put our minds at ease. Charlotte went above and beyond her responsibilities as a broker to serve the human needs as well as the requirements of her job. She became more of a friend.
Hard-working and compassionate, we would certainly recommend Charlotte Lane and Sandy River Realty to anyone searching for a home in the area.
They are very informative, knowledgeable, and accommodating far beyond the responsibility of the job.
It was our pleasure to have had the opportunity and the experience.
- Brenda Bryson
Let me help you find the home of your dreams.